What Ibisoku Can Do
Surveys and measurement for cultural properties, drawing creation, improvement and maintenance of historic sites, and more – all at Japanese quality
As a general cultural-property consultant engaged in the preservation and transmission of cultural heritage, Ibisoku has been engaged in archaeological excavation of buried cultural properties throughout Japan, improvement and maintenance of historic sites accompanying such excavations, town planning and development, and more. Our record of performance has earned high acclaim, resulting in Ibisoku extending its realm of activity beyond Japan, and we have already expanded to archaeological and historic sites abroad. We have established Ibisoku Mongolia and Ibisoku Saipan as overseas bases, and are pressing ahead with globalization. Through the Japan quality that gives full play to the detail-oriented attentiveness that is characteristically Japanese, we conduct surveys and measurement relating to cultural properties, and support the creation 3D drawings and other such data.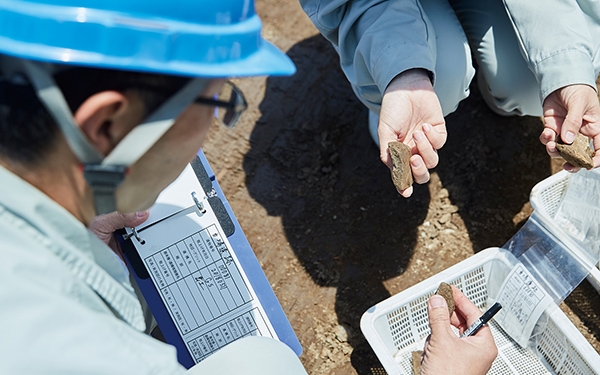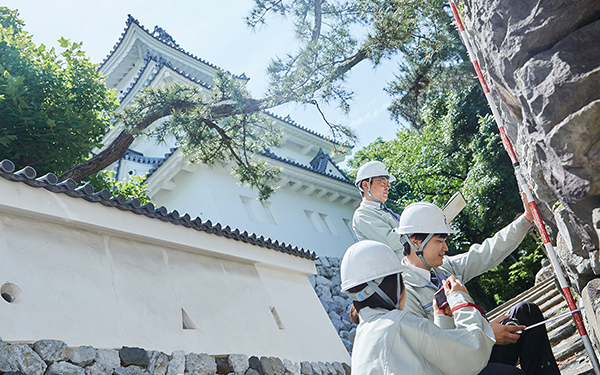 Examples of Surveys by Ibisoku
We have a proven record of performance abroad.
We have a proven record of performance for operations conducted not only in Japan, but also, through cooperation with universities and governmental institutions, in overseas countries as well.
Here we highlight a few examples of excavations and surveys we have handled.
Overseas
Hashemite Kingdom of Jordan

Wadi Burma West Archaeological Site

We participated in the archaeological excavation team from Kanazawa University, providing support for distribution surveys relating to early Bronze Age burial grounds. We conducted record-keeping tasks that included simple measurement and creation of rough sketches of masonry remains.

Mongolia

Ayragiin Gozgor Archaeological Site

At two joint archaeological excavation sites of Renmin University of China and the National Museum of Mongolia in Mongolia, we supported archaeological excavation and conducted drone photography and photogrammetry.

Mongolia

Oortsog Uul

At two joint archaeological excavation sites of the National University of Mongolia and the Mongolian Academy of Sciences Institute of Archaeology, we supported archaeological excavation and conducted drone photography and photogrammetry.
In Japan
Gifu Castle

Gifu City, Gifu Prefecture

In the surroundings of Gifu Castle, once the residence of Oda Nobunaga, the supreme ruler during the Warring States period, we conducted support for archaeological excavation and support for surveying building ruins, and also devised a basic plan for improvement and maintenance.

Kumamoto Castle

Kumamoto City,
Kumamoto Prefecture

At Kumamoto Castle, built by Kato Kiyomasa, we conducted support for archaeological excavation, laser measurement of stone walls, surveys of stone materials, and cataloguing of excavated relics.

The Battle of Sekigahara

Sekigahara, Gifu Prefecture

At the site of the Battle of Sekigahara, the clash between Tokugawa Ieyasu (Eastern Army) and Ishida Mitsunari (Western Army) that was one of Japan's biggest open-field conflicts, we conducted distribution surveying of the site, improvement and maintenance planning for the old battlefield, and more.
Ibisoku's Strengths
Flexible yet bold implementation of ICT,
DX, AI, and more

Ever since Ibisoku's establishment in 1973, we have continued to grow as a general construction consultant for improvement and maintenance of social infrastructure and protecting regional safety, and as a general cultural-property consultant that surveys and paves the way to protective operations for the cultural properties that are national assets. With "innovative technical development and diligent pursuit of technology" as the guiding precept of our company, we continue to take up the challenge of myriad forms of technical development for the purpose of gaining new knowledge. In recent years we have also taken on the challenge of implementing information and communication technology (ICT), digital transformation (DX), artificial intelligence (AI), and even practical use of big data. The sophistication and breadth of these technical capabilities are Ibisoku's strengths.

For matters involving cultural properties – leave it all to us

As a general cultural-property consultant, along with archaeological excavation of buried cultural properties, cataloguing and analyzing relics, and archiving old documents, we can accommodate a broad range of tasks that include surveying historical sites, measurement, creating drawings, creating databases, preserving and processing excavated relics, preserving and restoring cultural properties, and drafting plans for preservation, utilization, and improvement and maintenance. We also accept requests from institutions such as museums and archives to produce videos, computer graphics, and replicas that bring history to life. For all matters involving cultural properties, you can leave everything to Ibisoku.
Recruitment Initiatives
We employ capable workers, including those from overseas,
and want to continue creating a global network.
Ibisoku hires globally. We hire Japanese nationals who have advanced to universities abroad as well as international students who have come to Japan, and train them in Japan. Once they have mastered the tasks, it is also possible that we may have them work overseas or engage in operations in their country of origin. In working for collaboration with Ibisoku in Japan, we are continuing to create a global Ibisoku network.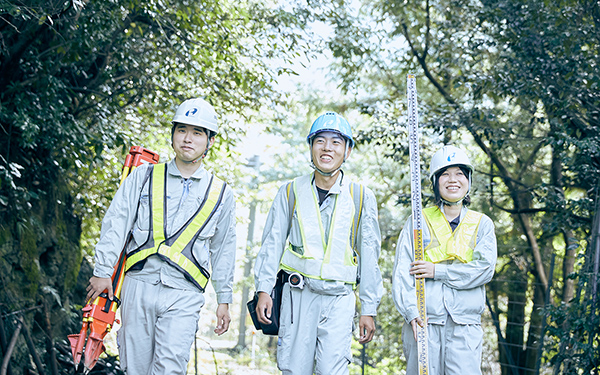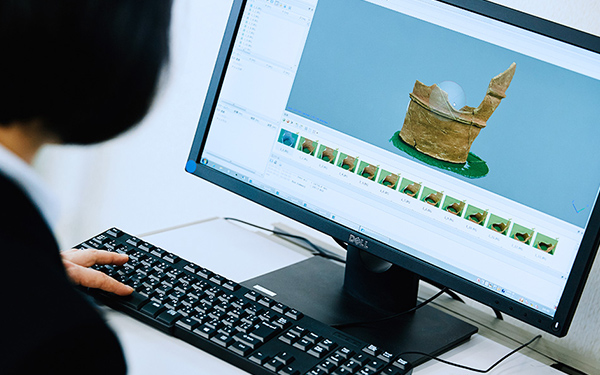 Company Profile
Name
Ibisoku Co., Ltd.
Established
1973
Representative
Makoto Mori, CEO
Head Office
3-102 Tsukizute-cho,Ogaki-shi, Gifu Pref. 503-0854, JAPAN
Phone +81-(0)584-89-5507 (switchboard)
Tokyo Head Office
5th floor, 15-17 Nihonbashi Kobuna-cho, Chuo-ku, Tokyo 103-0024, JAPAN
Phone +81-(0)3-3527-3510 (switchboard)
Business Operations
1. General cultural-property consultant
2. Construction consultant (license No. 4446)
3. Compensation consultant (license No. 1006)
4. Surveyor business (license No. 8547)
5. Town planning and urban development operations
6. Construction business (license No. 25877)
7. System development
8. Full range of surveying and excavations
9. Senior registered architect office (license No. 12615)
Affiliated Companies
Ibisoku Saipan LLC
Ibisoku Mongolia LLC
Ibisoku is an award recipient of the Ministry of Land, Infrastructure, Transport, and Tourism and is capable of providing services of high reliability.
Ibisoku promotes initiatives aimed at achieving SDGs.
Inquiries
Please don't hesitate to contact us!
Please fill in the form below and click the Confirm button.
Items marked with "*" are required fields.